This store requires javascript to be enabled for some features to work correctly.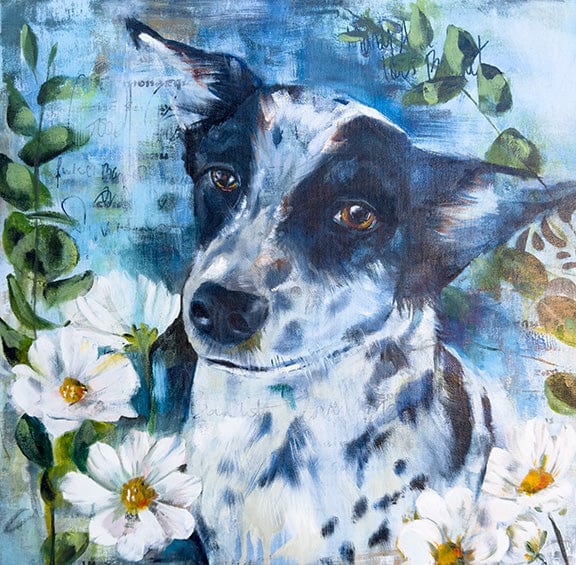 A Personal Painting
A painting of your pet or a favorite animal, place, memory, or object that was created with you in mind, is incredibly special. Add to that a unique style unlike any other and you have a magical, one of a kind piece of art.
A personalized painting is a very special thing. As an artist, creating a painting for one individual is very personal and intimate. I will incorporate favorite animals, pets, objects, or people that have meaning to you in my painting style. My painting style combines botanicals and abstract elements in tableaus rich with interlocking brush strokes of saturated color.
General Process
Contact me to start the process

Select canvas size

Send pictures and ideas. 

We will collaborate

I will send you a Photoshop version of my source for your approval

I will send you pictures during the process

I will send you your special, one-of-a-kind painting!
Policies
Minimum canvas size 16" x 20"

Price is $2 per square inch

20% Deposit

Time frame 1-3 months (depending on size, complexity, and other factors)

Pay remaining balance at time of shipment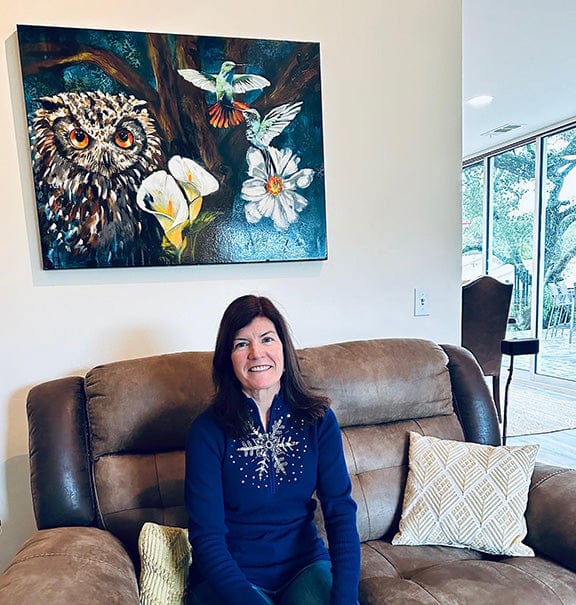 Create the Perfect Piece
Your home is your sanctuary. You have a special connection to the enviornment. What elements, animals, botanicals, colors, and imagry are important to you?
Commission Your Piece Now
Frequently asked questions
Yes! I have recently started taking commissions. Click on the commissions tab in the menu.
Believe it or not, I have only been painting a year! I am looking at some local galleries so stay tuned. If you are a gallery and would like to represent me, please email me.
Actually I have just licenced my artwork with two wonderful online retailers and it looks like a few more may be in the works. I'll post about that when they are published.