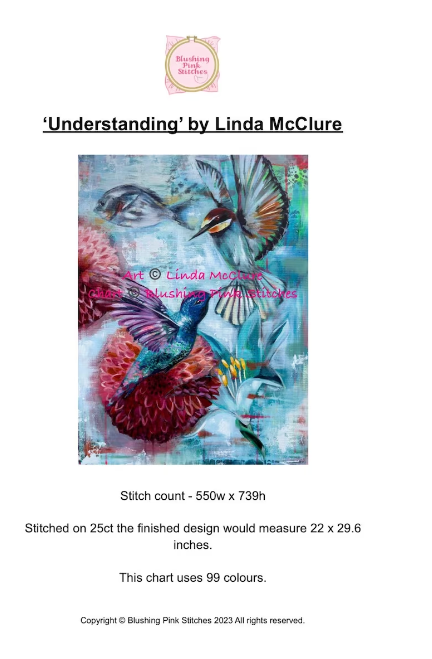 Blushing Pink Stitches, Cross Stitch Company is now Licensing my Paintings
I'm thrilled to announce that I just secured a licensing deal with Blushing Pink Stitches, a cross-stitch company that creates downloadable patterns for stitchers. As a painter of colorful paintings with unique subject matter, I'm excited to see my art translated into beautiful and intricate cross-stitch designs. This collaboration is a fantastic opportunity for me to expand my reach and share my vibrant creations with a wider audience.
Cross-stitching has been growing in popularity in recent years, and digital downloads have made it more accessible than ever before. By partnering with Blushing Pink Stitches, I can tap into this growing market and make my art available to stitchers all over the world. It's exciting to see my colorful paintings transformed into stunning cross-stitch patterns that can be enjoyed by people of all ages and skill levels. 
This licensing deal is the result of creativity and collaboration, which are values that I hold dear as an artist. Working with Blushing Pink Stitches allows me to bring my unique artistic vision to a new medium and connect with stitchers in a meaningful way. I can't wait to see the beautiful stitched art that will come from this partnership and the joy they will bring to stitchers everywhere. Thank you for joining me on this exciting new chapter in my artistic journey!